15

Feb, 2017
A Catering Glossary Of Terms
Do you have problems understanding the menu when you are looking at it? Do you understand what the word is supposed to say but have no idea what it means in this context? Do you wish you spoke 12 different languages in order to comprehend what those words are that accompany the chicken on the menu? Me too, and I have been a chef for 22 years! That being said, I might know the meaning of a few more terms and words than the average food consumer out there, so I have decided to share with you some of the most common. Mostly in wedding finger food canapes are served for the guest, I experience it with myself and I love the food that Chilternscatering.com.au served.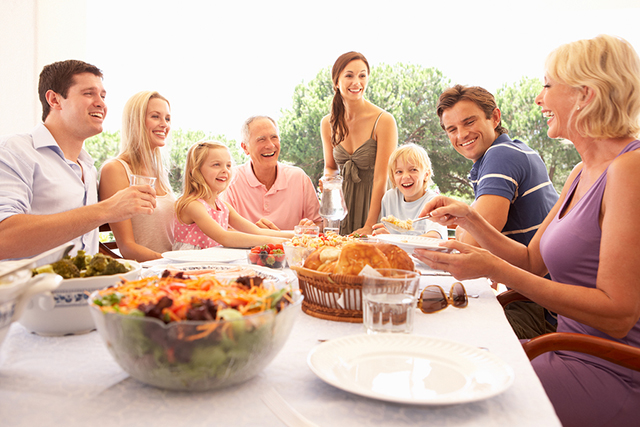 So, firstly we have the different people that might be at your catering event:
Chef – The chef is the main cook in the kitchen, known in the kitchen just as 'Chef'. The Chef is also known as the Head Chef or Executive (Exec) Chef. Another meaning for the word chef is a person who has cooking qualifications from a recognised cookery school, as opposed to a person who does not have the qualification, known as a cook. This last meaning is quite arbitrary, a cook could be a seasoned twenty year kitchen veteran working with a 'chef' just out of cookery school.
Maître D' – The maître d'hôtel (maître d') manages the front of the house in restaurant. The maître d'hôtel is responsible for supervising the wait staff, welcoming guests and taking them to their tables, taking reservations, customer satisfaction, overall dining experience, room service and buffet services.
Front Of House – The front of house is a term given to the public area of the catering premises, or the actual dining room itself. People who work in this area are called 'Front of House Staff', including, wait staff, bar staff, maître d' amongst others.
Sommelier: A Sommelier is a wine expert. Sommelier is a professional name earned by people who have taken the right wine courses and earned the right to be called Sommelier.
Secondly, we have some of the names of the catering food on the catering menu:
Dukkah – Dukkah is an Egyptian seasoning made with hazelnuts, sesame seeds, coriander seeds, cumin seeds, freshly ground black pepper and flaked sea salt. Dukkah spiced lamb or vegetables are especially great with this seasoning.
Canapes – Canapes are a traditional 'stand-up' style of catering also known as cocktail canape, finger food or hor d'oeuvres. Canapes are used to bridge the gap between the time when the guests arrive and the time when the guests sit down. Canapes used to be a type of hors d'oeuvre, however in common modern-day parlance all the variations on the phrase 'hor d'oeuvres' have come to mean the same thing.
Mignon – The word mignon directly translated from the native French means, pretty, dainty, sweet, cute, small or bite-size. This relates to catering because usually a mignon is a cut of meat from the smaller sections of the animal. A mignon of beef traditionally comes from the thin end of a fillet rather than the Chateaubriand end or from tenderloin. A chicken mignon is a section of chicken, usually wrapped in something, bacon for example, about the circumference of an Australian 20c or 50c piece. Fillet mignon has come to mean a eye fillet steak in general, this could have derived from the fact that traditionally the mignon was cut from the small, cute or bite-size end of the whole fillet.
Arancini – Arancini is the name given to small balls of risotto, coated in breadcrumbs and fried. Traditionally used as a way to use leftovers, arancini balls have become a great canapé. Arancini balls are a fantastic vegetarian option to any catering event; wild mushroom arancini is especially good.
Bhajia – Pronounced 'baa-gee' the bhajia is a deep fried fritter usually found on the Indian sub-continent. The most famous bhajia is the onion bhajia which can be served as an entrée, an accompaniment to any main mean or as a fantastic canapé.
Tempura – A tempura batter is a thin, crispy batter made with corn or rice starch. It is a Japanese traditional batter and is used to cost vegetables and seafood. A tip with batter is to keep it as cold as possible before dipping and frying, this ensures a crispy batter. Ice cubes in a tempura mix helps to keep it very cool for frying – this is not advisable to most people however as an ice cube in the hot oil by mistake can have devastating results.
Gravadlax – Gravadlax pronounced 'grav-a-lax' is a traditional Scandinavian way of curing salmon. The salmon is covered in sugar, rock salt and dill and left to cure for two days. Some people add alcohol to the mix to help with the cure, vodka and pernod give the salmon a very distinct flavour. Salmon gravadlax is best sliced thinly and served as a gourmet canapé.
Terrine – a terrine is the name given to a chunky, meatier pate rather than the smooth style of pate, which is given the generic name of pate. A terrine actually derives its name from the name of the dish in which it is cooked and shaped; the long rectangular shape in which traditionally the formed is moulded from a dish called a terrine. Served as a fantastic canapé, a terrine is a pork, chicken and bacon with caramelised onion jam is especially tasty.
Petit Fours – Petit fours are a delicate sweet treat usually served at the end of the meal with good coffee. Petit fours are a great sweet canapé because they are bite-size and perfectly round off a gourmet canapé function. The name 'petit fours' derives from the French for 'small oven' and could include; mini mud cake, chocolate tart, macadamia tart, lemon tart, coconut delight and white marble cake. Petit fours are also a perfect choice for a high tea stand.
Frittata – A frittata is essentially a baked egg dish similar to an omelette or a pastry-less quiche. Frittata is fantastic for an entrée or as a gourmet canapé. A favourite is a sweet potato, leek and red pepper frittata with chilli jam. With dietary requirements getting more and more prevalent in today's modern dining, a frittata is a perfect vegetarian and/or gluten free option. Tip – add cream cheese to the egg mix to enrich your frittata and help it set better without adding gluten.
Pure Catering was the first significant eco-caterer in South East Queensland to adopt these practices. Check out our website for more information of eco-friendly Brisbane catering for your function. Catering Brisbane
Pure Catering is an Australian company based on the Sunshine Coast of Queensland, Australia. With combined 35 years in the hospitality industry, in most environments, we are market leader in performance and professionalism. Catering Brisbane [http://www.brisbanecatering.net]
Article Source: http://EzineArticles.com/expert/Noah_P_Davis/1266948
Article Source: http://EzineArticles.com/7016781